VIP-AG Car Service has been successfully operating since 2003 and proudly holds its position as one of the largest specialized technical maintenance stations in Kyiv. We offer warranties for all types of work and provide service for vehicles of various brands.
The entire premises of our car service are under constant video surveillance, and we ensure facility security with specialized security personnel, guaranteeing safety around the clock.
VIP-AG also has its own towing truck, enabling us to promptly transport vehicles to our facility from any point in Ukraine, should the need arise.
The VIP-AG area is equipped with two large sections, each capable of servicing 17 vehicles simultaneously, along with a car wash and a waiting room for comfortable stay.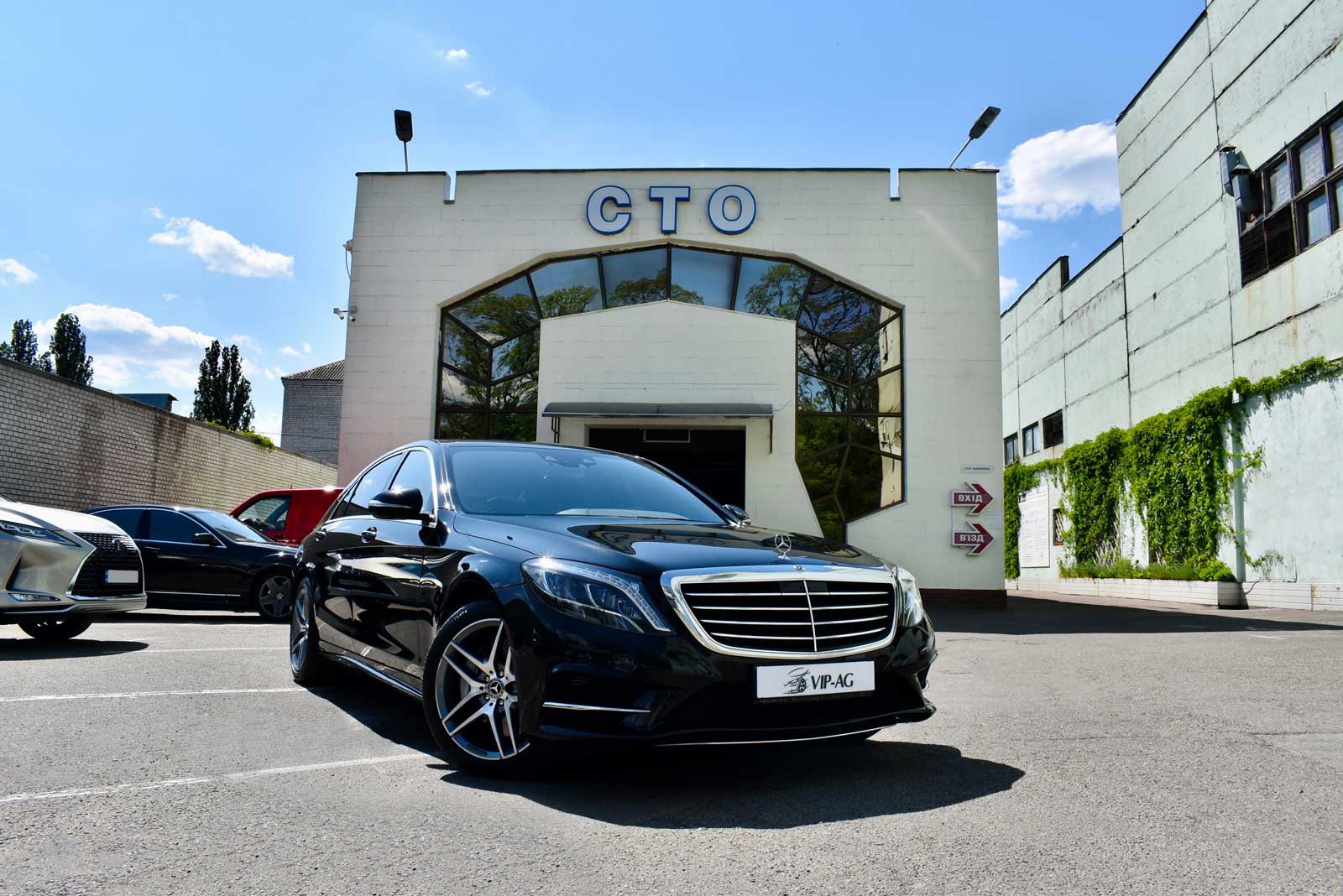 We offer quality and modern equipment, including:
A state-of-the-art 3D wheel alignment stand, an SDL diagnostic line for computerized chassis diagnostics, tire mounting and balancing machines, as well as a lift capable of servicing armored vehicles up to 5 tons.
VIP-AG Car Service has years of experience in collaborating with corporate clients and is ready to take on the responsibility of ensuring quality technical maintenance and repairs for vehicles at your enterprise.
Additionally, we collaborate with insurance companies and, in case of an insurance claim, provide an invoice for the insurance company and perform the necessary repair work on the vehicle.
Our commitment to quality and approach to work allow us to consistently participate in tenders and projects, as well as contribute to the rapid development of the automotive market in Ukraine.
Our service personnel are equipped with modern computer equipment with licensed software that is regularly updated, as well as all the necessary tools for diagnosing electronic systems and vehicle modules. The electronic equipment is capable of providing computerized key synchronization, ignition lock synchronization with the alarm system, and conducting diagnostics and repairs of ABS systems.
VIP-AG Car Service is equipped with everything necessary to provide a full range of services for vehicle technical maintenance, from washing or cleaning interiors to complex repairs.
VIP-AG Car Service performs post-sales and warranty servicing for vehicles. Regardless of the car dealership where the vehicle was purchased and the service center where it was maintained, VIP-AG continues to provide support for the warranty obligations of your vehicles.
Visit us, and you will see that VIP-AG is your reliable and professional partner for car servicing in Kyiv.