You trust - we guarantee comfort and safety from maintenance to maintenance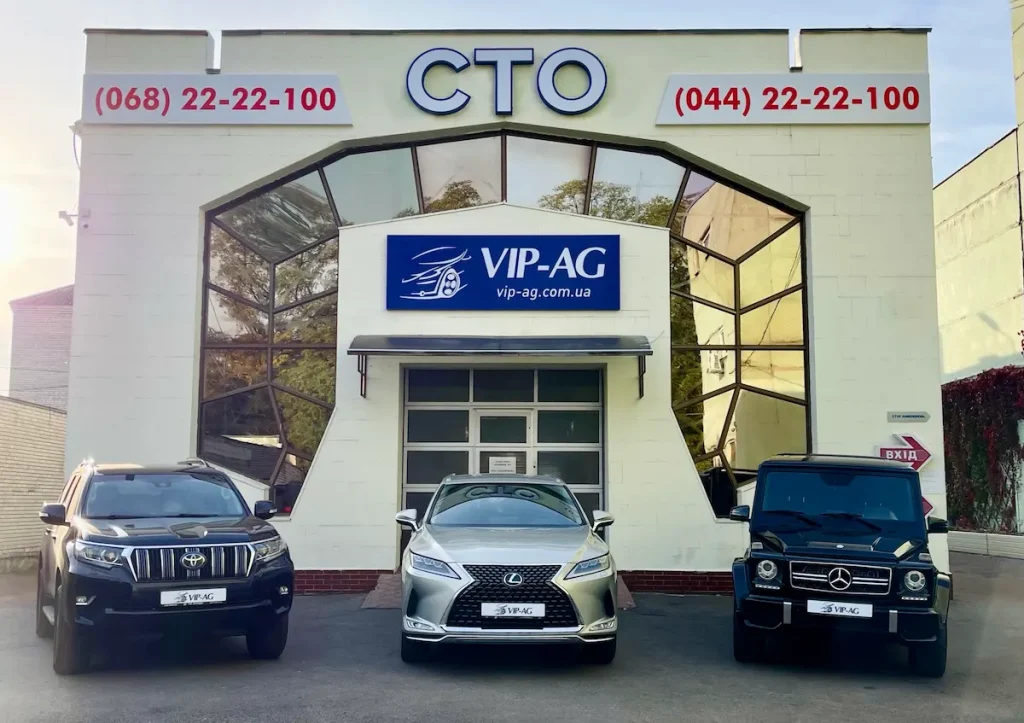 VIP-AG car service has been operating since 2003 and is one of the largest specialized technical maintenance stations in Kyiv. The service area is under 24/7 video surveillance, with specialized security personnel providing protection. VIP-AG has its own tow truck, allowing them to transport cars to the service station from any point in Ukraine. The service area includes 2 large work zones, accommodating up to 17 cars for servicing simultaneously, a car wash, and a waiting room for comfortable waiting.
VIP-AG has access to quality and modern equipment such as a modern 3D wheel alignment stand, SDL diagnostic line for computerized suspension diagnostics, modern tire fitting and balancing machines, and a lift for servicing armored vehicles capable of lifting cars weighing up to 5 tons, and more. VIP-AG has years of experience working with corporate clients and is ready to take on the organization of quality maintenance and repair for your vehicle fleet. Our customer reviews VIP-AG values every customer review, as it's thanks to your feedback that we continuously improve the quality of our service!